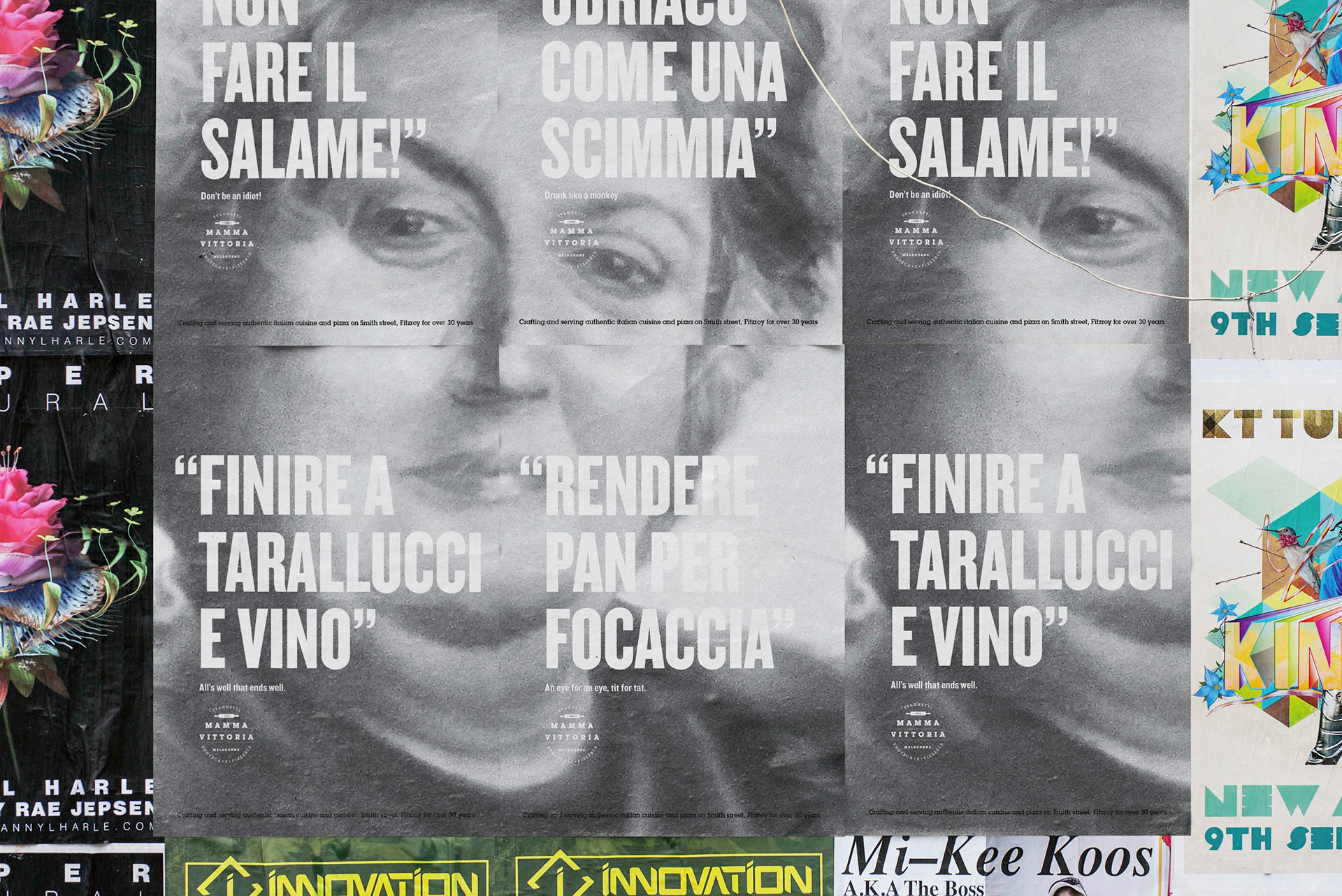 A TASTE OF ITALY IN THE HEART OF FITZROY
Role:
Branding Design, Concept Development, Art Direction
—
Mamma Vittoria's has been crafting and serving authentic Italian cuisine and Pizza on Smith Street, Fitzroy for over 30 years, building up a rich heritage of culinary knowledge and a passion for Italian food that has passed down through the generations.
— 
I was tasked with creating a brand that would become the core of the restaurant, and encapsulate the energy and soul of Mamma Vittoria's heritage. The identity needed to demonstrate their respect and appreciation for the richness of Italian culture and the restaurant's family values.
The idea was create a brand  that would easily communicate what kind of restaurant
Mamma Vittoria is.